IRO PhD Scholarships for Developing Countries at K.U. Leuven University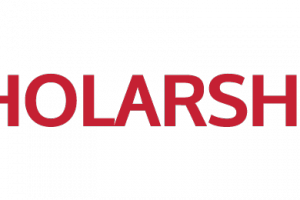 IRO PhD Scholarships for Developing Countries at K.U. Leuven University
Last updated: 12 May 2014 | OPENS 1 SEPT 2014
K.U. Leuven
Doctoral Degree (PhD)
Deadline: 10 Nov 2014 (annual)
Study in: Belgium
Course starts October 2015
Brief description:
As one of its contributions to development co-operation, K.U. Leuven offers IRO (Interfaculty Council for Development Co-operation) scholarships to deserving students from developing countries to do their PhD in the largest university in Flanders, Belgium. Each academic year, IRO scholarships are granted for doctoral or pre-doctoral programmes.
Host Institution(s):
Katholieke Universiteit in Flanders, Belgium
Field of study:
Priority research fields for the IRO scholarships are proposed by the three doctoral schools:
• Humanities and Social Sciences
• Science, Engineering and Technology
• Biomedical Sciences
From July 2014 onwards you will find an updated version of the faculty research topics at the official website.
Number of Awards:
Not specified.
Target group:
Citizens of developing countries. Click here fore an overview of these countries.
Scholarship value/inclusions:
The scholarships include an allowance of €1,415 per month, tuition fee, health insurance, accident insurance, one-time installation allowance, and return tickets.
Eligibility:
The applicant must be a citizen of one of the countries on the OECD DAC table that are listed under the following categories: Least Developed Countries, Low Income Countries or Low Middle Income Countries.
The applicant must not possess dual citizenship, where the second citizenship is from an EU country.
The time period between the date of completion of your MA degree and the date of submission of your scholarship application can be no more than ten years.
Excellent academic results
Excellent research project
Motivation in the framework of development cooperation
Excellent recommendations
Application instructions:
The next call of applications will open on 1 September 2014.
If you meet the eligibility conditions, you will need to complete the online application form and submit supporting documents not later than 10 November 2014.
It is important to visit the official website (link found below) to access the application form and for detailed information on how to apply for this scholarship.
Website:
Official Scholarship Website: http://www.kuleuven.be/iro/index.html