Mainz Midsummer St. John's Night Festival – Johannisnacht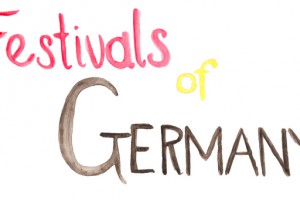 20 to 23 June 2014
The traditional Mainz Midsummer St. John's Night Festival – Johannisnacht – is the climax of the festival season in Mainz. In addition to the traditional features of a fair come the typical Johannisnacht attractions. The initiation ceremony for printers, the ducking of printing apprentices, takes place in the direct vicinity of the Gutenberg Museum, at Liebfrauenplatz. 
Four days long, music, theatre and folklore groups, itinerant entertainers and marching bands make their mark in the city centre. Musical and artistic performances are given continuously on five stage within the festival area. The programme at Ballplatz promises paroxysms for your laughing muscles. Cabaret artists put everything into a nutshell that's not nailed or screwed down, not always meaning things seriously, or do they? 

The Johannis Book Fair (Saturday, Sunday, Monday 10 to 22 hr) at Ballplatz and Schillerplatz, by the way, Germany's largest antiquarian book fair, as well as the artists' fair by the Rhine (daily from 14 hr until night) have long since become firmly established, attracting visitors from far and near.
Every year, the firework display over the Rhine forms the festive close on Monday evening.