Master of Science (MSc) Student (f/m) for Neurodegeneration, dementia & rare genetic neurologic disease – Cologne Uniklinik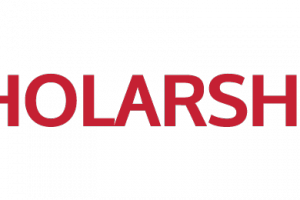 The Institute of Human Genetics, Cologne University Clinic is seeking applications for one
Master of Science (MSc) Student (f/m) for Neurodegeneration, dementia & rare genetic neurologic disease
in Köln
to start as soon as possible. We are searching for motivated scientists interested in the area of:
Neurodegeneration, dementia & rare genetic neurologic disease
to join the laboratory of Functional Neurogenetics and Neurodegeneration under the lead of Hans Zempel, MD PhD. Previous experience in molecular biology is advantageous, but no prerequisite. Methods that will be used comprise, but are not limited to state of the art cellular neurobiology / cell biology, biochemistry, and advanced microscopy.
Applicants should be enthusiastic about understanding basic disease pathomechanisms to help find treatment for currently incurable diseases.
Efforts to apply for scholarships are appreciated and will be supported.
Our laboratories are located within the CMMC (http://www.cmmc-uni-koeln.de/home), which offers a stimulating environment itself, but also the vicinity to CECAD
(http://cecad.unikoeln.de/Home.393.0.html), MPI for metabolism and the cologne university allow fruitful collaborations. The University of Cologne offers a wide range of scientific disciplines and internationally leading profile areas organized in six faculties. At the Faculty of Medicine 1.800 scientists are engaged in research, ranging from basic sciences to clinical application, as well as teaching and health care. Together with the University Hospital Cologne the faculty maintains 58 clinics, research institutes and centres. 3.400 students study in this dynamic and innovative environment. The Faculty of Medicine and the University Hospital Cologne are embedded in the scientifically highly active Rhine region. They have strong contacts to and alliances with the surrounding universities and nonuniversity research institutions guaranteeing scientific excellence in research and teaching.
Applications from female candidates are welcome; suitably qualified women will be given preferential consideration unless other applicants clearly demonstrate superior qualifications. We also welcome applications from disabled candidates, who will also be given preferential consideration over other applicants with comparable qualifications.
If you want to do cool science, are interested in understanding and treating neurological disease, please send your online application as one single PDF-file including cover letter, CV, scientific experience, motivation letter and if possible/available contact information of two referees to:
hans.zempel@uk-koeln.de
For more information please visit our website: http://humangenetik-koeln.de