mobilcom debitel Flat M Internet Special (o2 Flat / HomeZone/ Internet flat 300MB) 0.95 Euro Effective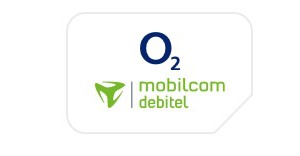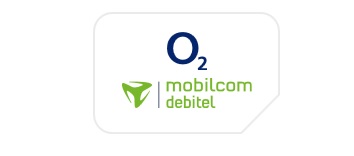 mobilcom debitel Flat M Internet Special
To o2 free telephony and to landline
High speed data (300 MB)
Costs
Basic fee:
€ 24.95
Mtl discount by the network operator:
€ 20.00
Mtl discount through getmobile:
€ 4.00
Effective monthly. Fixed costs:
€ 0.95
Minimum contract period:
24 months
Clocking:
60s / 60s
Connection Price:
€ 29.90
will be refunded via SMS (network operator) "AP frei" in 8362
ServicesChild
Telephony:
To o2 free telephony and to landline
Data packet:
300 MB high-speed data volume 5) with up to 7.2 Mbit / s
Apart from the reduced rate you a follow-up costs incurred by the further use of the Internet on the smartphone.

Additional services:
free landline number
Prices outside the service included
SMS (internal network):
€ 0.19
SMS (external):
€ 0.19
Telephony / minute rates:
€ 0.00 – landline
€ 0.00 – mains
€ 0.29 – External
€ 0.00 – Mailbox
Telephony / weekend:
€ 0.00 – landline
€ 0.00 – mains
€ 0.29 – External
€ 0.00 – Mailbox
Additional information
Notes:
For the accuracy of the data displayed germanystudy.net assumes no responsibility.
If there are any extra services activated on your contract , make sure to tell http://www.mobilcom-debitel.de/ to delete those.  If you dont cacel your contract after 24 months ( three months before , it automatically gets extended).
To order:
Procedure to order:
Step 1)


Step 2):