PhD in Molecular and Cellular Radiobiology – University Hospital Dresden. Dresden – 2018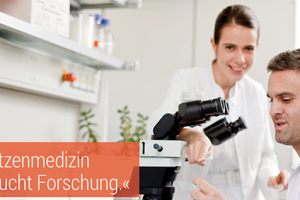 The Center for Innovation Competence (German: Zentrum für Innovationskompetenz, ZIK) OncoRay – Center for Radiation Research in Oncology aims to develop innovative methods for biologically individualized, technologically optimized radiation therapy for improving cancer treatment. OncoRay has been established in 2005 as an interdisciplinary research center by the Dresden University of Technology, the University Hospital Dresden and the Research Center Dresden-Rossendorf. It is located at the Medical Faculty and offers high-level research facilities, internationally acknowledged expertise in translational cancer and radiation research, and a dedicated postgraduate school with an MSc and a PhD program.
The research group "Molecular and Cellular Radiobiology" (head: Prof. Nils Cordes) is seeking for a highly motivated and technically skilled
PhD Student (m/f)
The contract is currently limited to 3 years. The salary is according to the TV-L dispositions.
Your field of application:
Uncovering the underlying molecular adaptation mechanisms of glioblastoma cells.
Identifying the molecular function of specific receptor tyrosine kinases in adaptation process in glioblastoma cells.
Characterizing the radiochemosensitizing effects of novel multi-targeting approaches in glioblastoma cells
Your profile:
Master's degree in Biology, Biochemistry or Molecular/Cell Biology
Excellent knowledge and practical experience in experimental techniques covering cell and molecular biology and protein biochemistry
Good knowledge and practice with MS Office programs (Word, Excel, Power Point)
Ability to both work independently, efficiently and goal-oriented
Very good knowledge of the English language and willingness to work in an international team
We offer you:
Arranging for flexible working hours to find a balance between work and family life
Using our internal prevention program including courses and fitness in our Carus Vital health center
Taking part in job-oriented educational courses in our Carus Akademie
Providing for the future in the form of a company pension plan
Women are explicitly invited to apply. Handicapped persons will be preferred in case of equal qualification.
We kindly ask you to apply via our onlineform to make the selection process faster and more effective. We would also consider your written application (to be submitted with post-marked return envelope) without any disadvantage for you.
We look forward to receiving your application, until March 31, 2018 online with registration number ZIK0918059.
For further information please contact: Prof. Nils Cordes – phone 0049-0351-458-7401 or by mail:nils.cordes@oncoray.de