PhD position – University of Twente , NetherLands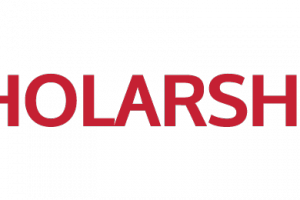 | | |
| --- | --- |
| Location | Enschede |
| Function types | PhD positions |
| Scientific fields | Engineering |
| Hours | 38.0 hours per week |
| Salary | € 2125 – € 2717 |
| Education | University Graduate |
| Job number | 711624 |
Job description
The MiniSens project aims to measure unconstrained 3D full human body movements using a minimal set of on-body kinematic sensor modules. The challenge is to find and combine information-rich descriptions of human movement with the aim of creating a personalized, 3D reconstruction of movement. Information sources could include concepts originating from behavior, existing movement datasets, biomechanics as well as multiple sensing modalities. The STW project MiniSens will be performed in close collaboration with the company Xsens Technologies B.V. (
www.xsens.com
). Applications will be developed and evaluated in the area of virtual reality in cooperation with the company RE-liON (
www.re-lion.com
) and in telemedicine in Roessingh Research and Development (
www.rrd.nl
).
Requirements
The successful applicant has a background in electrical
youtube to mp3
engineering, mechanical engineering, computer science or in a closely related technological discipline at the master level. He or she should possess excellent skills and practical experience in one or preferably several of the following research areas: adaptive filtering, statistical detection and classification, and human movement sensing. You are able to work independently as well as in a project team, and you have good communication skills. Fluency in English is a requirement. To apply for this position, you should submit your application using the link
http://www.utwente.nl/vacatures/
supply a one page cover letter, emphasizing your specific interests, qualifications and motivations, a full Curriculum Vitae, including a list of all attended courses and grades obtained, a short description of your MSc. Research and a document proving your fluency in English. An interview will be part of the selection procedure. Contact person: Prof.dr.ir. Peter H. Veltink,
p.h.veltink@utwente.nl
, tel. *31-53-4892765.
Conditions of employment
We offer a contract for four years as a PhD candidate. The monthly salary ranges from €2125 gross in the first year to €2717 gross in the fourth year, in accordance with the collective labor agreement for Dutch universities (CAO-NU). Additionally, the University of Twente provides excellent facilities for professional and personal development, a holiday allowance of 8% and an end-of-year bonus of 8,3%, and a number of additional benefits. Your main responsibility will be to carry out research, but you will be given the opportunity to acquire some teaching experience as well.
Organisation
The University of Twente. We stand for life sciences and technology. High tech and human touch. Education and research that matter. New technology which drives change, innovation and progress in society. The University of Twente is the only campus university in the Netherlands; divided over six faculties we provide more than fifty educational programmes. The University of Twente has a strong focus on personal development and talented researchers are given scope for carrying out pioneering research. The faculty of Electrical Engineering, Mathematics and Computer Science (EEMCS) comprises three disciplines that shape Information and Communication Technology. ICT is more than communication. In almost every product we use mathematics, electronics and computer technology and ICT now contributes to all of societies' activities. The faculty works together intensively with industrial partners and researchers in the Netherlands and abroad and conducts extensive research for external commissioning parties and funders. The research which enjoys a high profile both at home and internationally, has been accommodated in the multidisciplinary research institutes MESA+, CTIT and MIRA.