PhD program "Processing of poorly soluble drugs at small scale" – TU Braunschweig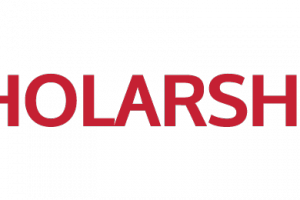 "Processing of poorly soluble drugs at small scale"
The Center of Pharmaceutical Engineering (Zentrum für Pharmaverfahrenstechnik, PVZ) will start a PhD program "Processing of poorly soluble drugs at small scale" in October 2014. The program is mainly funded by the government of Niedersachsen via Georg Christoph Lichtenberg grants (Niedersächsisches Promotionsprogramm).
This highly interdisciplinary Graduate Program is open to a broad class of applicants such as pharmacists, engineers, chemists, biologists, physicists, mathematicians and computer scientists, depending on the specific research project (list of projects in the graduate program). An applicant must generally provide evidence of a premium university graduation at Master Diploma or State Examination level.
If you are interested in participating in this program, please send your application until 31.7.2014 via e-mail. Your application should include the following:
A. Curriculum Vitae
Including:
Personal Information,
Educational Background / History,
Employment History
Contributions and Achievements (awards and honors associated with education, attended summer schools, publications, conference presentations, patents, industry training etc.)
Proficiency in English and German using the scale 1: native/fluent, 2: good, 3: medium, 4: Iow/none (if available, please include corresponding language certificates)
B. Letters of Recommendation
Please provide the names and contact information for two persons who can on our request provide letters of recommendation for you. The letters of recommendation will preferably be requested from university professors and shall comment on (but is not restricted to) the professional relationship with the applicant as well as his/her academic capabilities.
C. Official Transcripts
Please provide transcripts from all the universities you have attended. The transcripts should clearly indicate the grading scale of the institution.
D. Statement of Purpose
Please attach a "Statement of Purpose" letter (max. 2 pages) where your particular research interests and reasons for pursuing a Ph.D. degree (in general as well as in the PVZ graduate program) are summarized. Please also indicate which of the listed projects (not more than 3) you would like to apply for and explain why you are confident that you have the required skills.
Your initial application may include only copies of the transcripts (e.g. in scanned form, preferably pdf.). Certified copies may be requested later. Applications can be send to pvz-apply[at]tu-braunschweig.de.
Promising candidates will be invited to participate in interviews (in person and/or via video) that may include a scientific presentation.