PLANT AND PROCESS OPTIMIZATION IN THE MAINTENANCE OF THE STEEL PLANT – Internship/thesis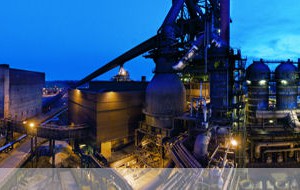 PLANT AND PROCESS OPTIMIZATION IN THE MAINTENANCE OF THE STEEL PLANT
SZST Salzgitter Service und Technik GmbH (part of the Salzgitter Group)
Short description:
We offer current issues of maintenance and optimization of equipment in metallurgy, from pig iron desulphurisation process via the converter to continuous casting.
Function / Job Category: production
Requirements:
Bachelor's degree in mechanical engineering degree program or process engineering, electrical engineering, automation and control technology
Secure PC user skills (eg MS Office)
Self and goal-oriented way of working
Initiative
Location: Salzgitter / Lower Saxony
Time: by appointment from now
Type of employment:
Thesis / Master Thesis
Internship / Internship
Seminar paper / thesis
Supervisor / in the Department: Hr. Falk, Phone 05341/21-9910; Hr.Obermann, Phone 05341/21-2663
Code: SZFG 27/13
Interested? Then please send us your complete application documents. We look forward to receiving your online application!
SZST Salzgitter Service und Technik GmbH
mentoring for
Kerstin Fischer
Telephone: 05341 21-5654