research assistant (f / m) – Faculty of Economics -University of Hagen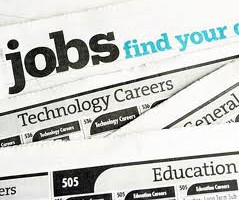 (Code 80/116) From 04/01/2015's Faculty of Economics, Department of Business Administration, in particular production and logistics, a position as
research assistant (f / m)
with 100% of normal working hours
salary group 13 TV-L
limited to occupy.
The University of Hagen is the only state open university in the German-speaking world. It provides students with a flexible anywhere, anytime studies using modern information and communication technologies.
Limitation:
The position is limited to occupy until 03/31/2017. An extension may be possible.Facilities for the preparation of a promotion is offered.
Responsibilities:
The chair offers an interdisciplinary team with national and international visibility. In addition to the opportunity for in-depth scientific work you are given the opportunity to address the current challenges of production and logistics management – integrated into powerful project networks. In the foreground
independent and self-reliant Editing research projects,
Cooperation and exchange with research and industry partners at national and international levels,
Publication of research results and their
Presentation at national and international conferences.
In teaching offers versatile opportunities to get involved in modern concepts of distance and classroom teaching. Their focus is on
participation in the preparation and revision of multimedia learning materials (course materials, educational games, online events)
participation in the implementation of courses,
participation in the care of students' works and
the performance of administrative duties of the Chair.
Requirements:
successfully completed a university degree in economics, industrial engineering, business mathematics or similar programs,
secure knowledge of mathematical modeling and analysis of operational problems (eg. as simulation, linear programming)
fluent in English,
poise and ability to work independently as well as
Team skills in interdisciplinary and international environment.
| | | |
| --- | --- | --- |
| Information, contact: | | Herr Univ.-Prof. Dr. Thomas Volling, Tel.: 02331 987-2684 |
| Application deadline: | | 20.03.2015 |
The Open University is committed to increasing the number of women in research and teaching. Applications from suitably qualified researchers are encouraged.Women will be given preference equal suitability, competence and professional performance, unless reasons specific to an individual preponderant.
The application of severely disabled persons is encouraged.
A part-time employment may be possible.
We look forward to receiving your online application under http://e.feu.de/80116.
University of Hagen
Department 3.3 Organization and Personnel Development
University Street 47-58097 Hagen