Research Assistant: Frankfurt Uni of Applied Sciences ( Automation Technology)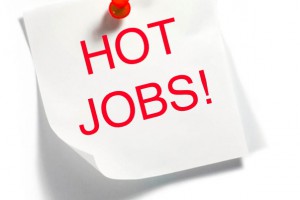 Read Time:
1 Minute, 30 Second
The Frankfurt University of Applied Sciences (UAS FRA) – with over 12,000 students and 800
employees in teaching, research and central service units – is conveniently located right in the
center of the metropolitan region of Frankfurt-Rhein-Main.
For our Faculty 2: computer science and engineering , we seek the
earliest possible date – Regular – a / a
Technical staff / technical assistant
automation technology
(Amount of work 100% = 40 hrs. / W.)
reference number 08/2015
Your responsibilities will include:
The creation, documentation and maintenance of laboratory experiments, the care of laboratory groups
and projects and theses, and assistance in courses of
automation technology, control technology and the industrial network technology.
Your profile:
We expect you to possess a university degree in Electrical Engineering or
a related discipline and comprehensive, wide-ranging expertise in the field of
automation technology and networking components of automation technology. You
have several years of relevant work experience as possible. You should continue Knowledge
prove one of the following areas: programming according to IEC 61131-3 eg with Step7.
CoDeSys or Unity, networking with Profibus, Profinet, Modbus / TCP, CANopen and EtherCAT. You
should also be prepared to work in other laboratories of the department. Good
English skills are desirable.
The grouping is done depending on qualifications and salary group 12 TV-Hesse .
The university is in favor of increasing the share of employment of women and therefore calls
emphatically women to apply. People with disabilities under the
applicable provisions considered preferable.
Applications with the usual informative documents (please only copies and not in folders,
as they will not be returned, but destroyed after the procedure) are to
quoting the reference number by post to 02.25.2015 requested the
President of the Frankfurt University of Applied Sciences
Department of Personnel, Nibelungenplatz 1, 60318 Frankfurt