Research Assistant / Phd Position | Power Electronics , TU Darmstadt, Germany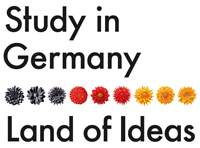 Read Time:
1 Minute, 34 Second
The Institute for Power Electronics and Control of Drives, Power Electronics is looking for a Scientific Staff (Staff) of the research topic: Optimization of the interaction of power and power electronics (especially VSCs).
Wiss. Employee / employee
For research in the field of power electronics and drive control we are looking for dedicated employees.
Start of activity: immediately
Also suitable as a PostDoc position.
Research topic:
Optimization of the interaction between power and power electronics (especially VSCs).
VSCs (voltage source converter) are nowadays the predominant connection type for the control of electrical machines and the connection of renewable energy such as solar or wind power. VSCs refer to the power grid and a power feed a current one, which is composed of a line-frequency content as well as pulse-frequency components. The pulse-frequency components are here mainly determined by the type of VSCs (2-level, 3-level, new multi-level circuits), the pulse frequency used and the design of the filter circuit.
As part of the research is to investigate how the system perturbations and the mutual influence can be optimized by combining different measures. The goal is based on analytical considerations to develop a system and to derive design guidelines, which are to be verified in a practical experimental setup.
Preparation and submission of a PhD is supported.
Collaboration in teaching:
Participation in the courses offered by the Institute, such as exercises and practical enabling and expected.
Requirements:
University Master  degree in the field of electrical engineering with specialization in power engineering. The candidate / The candidate should have knowledge in power electronics.
Languages: German and English
If it finds your interest, please send your complete application documents (incl. degree transcript, resume, transcripts) to:
sekr[at]srt.tu-darmstadt.de
or
Prof. Dr.-Ing. Gerd Griepentrog
Institute for Power Electronics and Drive Control
Landgraf-Georg-Str. 4
D-64283 Darmstadt