Research Fellow in Bioinformatics – PostDOC UK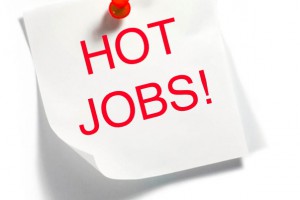 The MRC Institute of Genetics and Molecular Medicine
Research Fellow in Bioinformatics
£31,342 – £37,394
A postdoctoral genome informatician is sought for a three-year post in the Genome Medicine laboratory of Professor Tim Aitman at the University of Edinburgh. The Aitman Group has a highly successful track record in genetic analysis of complex and monogenic diseases in humans, utilising all available state-of-the-art sequencing technologies and computational analyses (Science 598:2345, Nature 439:1015, Nature Genetics 39:721, Am J Hum Genet 92:28;
http://www.cgem.ed.ac.uk/research/people/tim-aitman). The successful candidate will join a growing team of molecular geneticists, clinical geneticists and computational biologists who will aim to develop and exploit genomic and computational techniques for new gene discovery, for understanding disease mechanisms, and for clinical diagnosis.
Candidates must have a PhD or anticipate completing a PhD in genome informatics, or closely related discipline, in the near future. You should have a strong publication record in bioinformatics, molecular genetics or molecular biology and preferably a background and wet lab laboratory experience in a biological science. Candidates who have experience working with next generation sequencing and analysis of genome-scale data sets are particularly encouraged to apply.
The MRC Institute of Genetics and Molecular Medicine has facilities and expertise in a wide range of disciplines; more information on the research in the Institute can be found at www.hgu.mrc.ac.uk/Research/ andwww.igmm.ac.uk. Full details of the position can be found at http://www.hgu.mrc.ac.uk/StaffInf/Jobs/
Informal enquiries can be made to tim.aitman@ed.ac.uk or igmmhr@igmm.ed.ac.uk.
For further particulars and to submit an application visit our website www.vacancies.ed.ac.uk. Ref: 032512. Closing Date: 4 March 2015
Committed to Equality and Diversity
The University of Edinburgh is a charitable body, registered in Scotland, with registration number SC005336.