Sales Development Representative DACH (f/m/d) – remote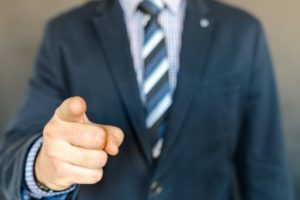 description
Are you looking to jump-start your career with a fast-growing international technology company? Are you motivated by being surrounded by smart and result driven people that push you to be better?
A big part of the LeanIX growth strategy is the expansion of our Sales Development teams. We are looking for applicants that have recently graduated from university/college and want to jumpstart a sales career.  We are also looking for applicants with some entry-level experience in a sales-oriented position, who can help build a diversely experienced team of SDR´s. As an SDR you are going to reach out to future customers and spark the enthusiasm for LeanIX. Give first demos to understand their needs and desire and finally hand the opportunity over to our sales colleagues. With your preparation you lay the foundation for a successful new deal.
WHAT IS WAITING FOR YOU?
Identifying key contacts and target accounts through inbound lead databases
Achieving individual & team metrics through outbound prospecting efforts
Ensuring quality of sales opportunities as you contribute to a forecasted pipeline
Actively engaging in internal training programs to become an expert in LeanIX' product offering and competitive landscape
Developing skills necessary for successful lead generation and product demonstration
Work in a transparent sales team environment with other Sales Development Reps, and Sales Managers
Build your 'Personal Development Plan' to accelerate your career in tech-sales
Requirement profile
WHAT ARE WE LOOKING FOR?
Freshly graduated or entry experience in sales (not necessarily tech-sales), with an outgoing personality and a good hunger for learning
Native German
The ability to harness your intellectual agility and an entrepreneurial mindset to demonstrate drive, show initiative, and create the sense of urgency in acquiring and serving clients
Interest in working in a fast-paced startup environment
Ability to absorb new technology quickly and rapidly adapt to changing business and customer demands
Fluent in English
At LeanIX you have to freedom to decide on the work mode which suits your personal situation and how to organize the work with your team best. The Flexible Work Mode; which means you can work from the office once in a while, on a frequent base or maybe you prefer to work remote from your home office mainly. LeanIX teams and team members decide their work mode for themselves. Our Flexible Work Mode reside within a reasonable distance (maximum half day travel) to one of our offices to enable on demand attendance for affiliation or other purposes.
ABOUT US
LeanIX, The Continuous Transformation Platform® that efficiently organizes, plans and manages IT landscapes with our solutions focusing on Enterprise Architecture, Cloud Intelligence, Microservice Intelligence and SaaS Intelligence.
LeanIX is not just the product, in fact it's a great place to work. Colleagues from dozens of countries jointly make our vision reality. We believe in transparent communication, personal development, diverse workforce, innovation by creating ideas that prove useful and that our world-class team deserves the best software stack money can buy.
Advertisement data
Type of employment

Full time

Period of employment

Open-ended, from Wednesday, 01 Sep 2021

Application link
---
Company contact details
Company name

LeanIX GmbH

location

Friedrich-Ebert-Allee 37-39

53113 Bonn, Germany
Contact person

Mrs. Viola Vester
website