SATOURDAY , 27.4.2014 – Free Entry into many museums in frankfurt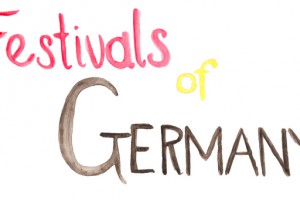 SATOURDAY is usually held the last Saturday of each month, when quite a few of the museums of Frankfurt are free, and many of them hold special workshops for children. Every month will have a theme for these events and workshops, but these will all be in German.
In August, because of the Museums Riverbank Fest, there won't be a SATOURDAY, since one can get into all of the museums that weekend for just 7 €.
Free Museums on SATOURDAY
* Archeology Museum     * Historic Museum     * Kinder Museum (Childrens Museum)   * Ikon Museum    * Judengasse Museum       * Jewish Museum      * Museum of Applied Arts       * Museum of Modern Art        * Deutsches Architecture Museum     * World Culture Museum      * Dom Museum      * Caricature Museum
You will still have to pay to get into the following museums, but many of them also have special workshops for kids and families on SATOURDAY (but in German) Best is to check their individual websites:
* Goethe Haus    * Communication Museum    * Senckenburg Museum of Natural History
* Palmengarten      * Liebieg Haus      * Schirn     * Bible Haus Museum     * Staedel     * Film Museum
* The Judengasse Museum will be closed as of 28 July until Sept. 2015 for renovations. 
* The Leather Museum in Offenbach offers free entry on the 1st Saturday of the month. Great exhibits about the history of shoes!   Leather Museum 
(the photo is of the Icon Museum)