Scientific Employee's – Digital Humanities ( Max-Plank Germany)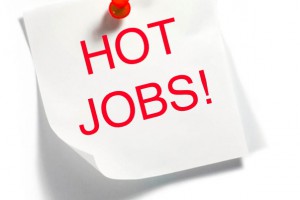 We are an internationally recognized research institute and conduct basic research in the field of European legal history.
We are looking for opportunity, a / a
Scientific / n employee / in
Digital Humanities
---
With extensive digitization projects to build digital Quellencorpora and legal history image collections as well as working on digital source editions, the Digital Humanities already take an important place in the work of the Institute. These activities we want to grow in the future.
Your task
together with colleagues from science, library and IT develop concepts and define requirements for digital tools for the implementation of various projects. Already evaluate existing technical solutions for their applicability in the specific project context and adapt them if necessary according to the needs. For requests for which there is currently no adequate solutions, specify the software architecture and set the specification into a working system. They contribute to the development of research questions and methods of digital humanities and make a transfer of your theoretical and application-oriented knowledge in the work of the Institute. You bring your knowledge active in professional discourse in!
Your profile
You have a university degree (Master, MA or diploma) in relevant disciplines with proven experience in the field of digital humanities / Computational Humanities. Their technical profile contains a very good knowledge and extensive and varied practical experience in software development (Java or C / C ++, at least one scripting language (Python, PERL, PHP)), in X-technologies (XML, XSLT, XPath / XQuery) and data modeling, especially TEI. Database and, if possible also in the NoSQL area (eg eXist) as well as good knowledge of current web technologies (HTML, CSS, JavaScript) and Linux complete your profile. Desirable experience in Semantic Technologies (RDF / RDFS, OWL, SPARQL). We expect a strong cooperation and organizational skills as well as a responsible and goal-oriented work style. Very good English spoken and written is essential.
We offer a challenging and varied work in an international research environment with excellent infrastructure and a good working environment.This is a full time position (currently 39 hours / week) The body is basically divisible. The pay and welfare depend according to the qualification by the collective agreement of the civil service (TVöD). The position is initially for 2 years; the later inclusion in an open-ended contract is intended.
The Max Planck Society is committed to employing more handicapped individuals. Applications from disabled persons are encouraged. The Max Planck Society seeks to increase the proportion of women in the areas where they are under-represented. Women are therefore expressly encouraged to apply.
---
[box type="info" align="aligncenter" ]Your meaningful assessment environment should be directed to 28.02.2015 by e-mail to jobs@rg.mpg.de or by post to: Max-Planck-Institute for European Legal History -Personalabteilung- Hansa Allee 41, 60323 Frankfurt am Main[/box]