SFI Centre for Research Training in Digitally-Enhanced Reality (d-real) – Ireland 2022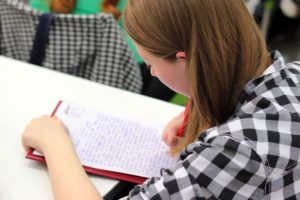 SFI Centre for Research Training in Digitally-Enhanced Reality (d-real)
Applications are open for the doctoral programme in Digitally-Enhanced Reality (d-real).
Rolling deadline, first call closing at 16:00 (Irish time) on Tuesday 19th April 2022
31 places on offer, starting in September/October 2022
Fully-funded 4-year programme, across five universities in Ireland – Dublin City University, NUI Galway, Trinity College Dublin, Technological University Dublin and University College Dublin
Team of 125+ supervisors
Based in Dublin or Galway, Ireland
Tax-free stipend of €18,500 per year
Generous funding for conference travel, equipment, training, placement maintenance and publication costs
Join our multi-disciplinary cohort of 31 students who will pursue their PhDs as part of an innovative cohort group working in the cutting edge of digital media technology
Industry-linked programme, with placement of three months with an industry partner
Funding
Each student who is admitted to this programme will receive a full scholarship to undertake a four-year structured PhD programme. This scholarship comprises full payment of university fees for four years and a tax-free stipend of €18,500 per annum for four years. In addition, a budget for conference travel, equipment, training, placement maintenance and publication costs is provided.
Programme
All students will be members of a cohort of 31, working across a number of disciplines in the area of digital media. The cohort will be brought together for training activities throughout the four years, across all five institutions. Training will focus on disciplinary skills, master classes and transferable skills. Graduates will develop the skills necessary to work in industry or academia.

Students will be hired on specific projects, as detailed on our website. Each student will have a supervisor in their 'home' institution and a secondary supervisor from among the 125+ supervisors in the d-real programme. This supervisory system encourages collaboration across the institutions, giving the student the opportunity to draw on expert knowledge across the programme.
Digitally-Enhanced Reality
Whether via multimodal devices such as smart phones, embedded displays and IoT, or virtual assistants and VR/AR experiences, media technology is revolutionising the way we interact, collaborate and behave. d-real PhD students will develop skills for next generation human-centric media technology, including:
machine intelligence-based sensing and understanding of digital content and information;
its transformation and personalisation;
its multimodal interaction and delivery via speech, text, video, image and VR/AR; and
its impactful application in multiple industry and societal settings.
Application process
Applicants should visit the d-real website (d-real.ie) and look through the list of the open positions on the programme (https://d-real.ie/2022-d-real-phd-topics/). They should then complete an application form through the Good Grants portal. Applicants will be asked to fill out details of their education record, employment history and to select their top three PhD topic preferences from the list of projects.
Requirements
The minimum requirements for entry into the programme are:
2.1 grade (or equivalent) in an undergraduate or postgraduate degree in computer science, maths, engineering or similar technical discipline. Other qualifications in disciplines related to listed PhD topics will also be considered.
Strong programming/technical ability.
Non-native English speakers are required to meeting the language requirements set in the university in which they register.