The network of O2 Mobile Flat + Internet – € 6.49 per month.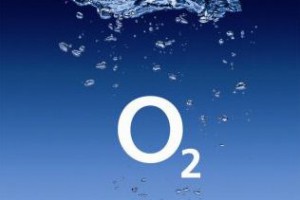 The network of O2 Mobile Flat + Internet – € 6.49 per month.
Monthly fee € 6.49 instead of € 24.95:
Fixed flat rate
o2 flat rate
Free o2 Home Zone
Internetflatrate 300MB
Components of the offer
Mobile tariffmobilcom-o2 + Internet Special € 6.49
Telephony

Flat to o2 and landline
€ 0.29 / minute to all other networks
Home Zone included

SMS
Internet

Internet Flat with up to 300 MB. 7.2 Mbit / s

then with max. 64 kbit / s (download) and 16 kbit / s (upload)

Generally

Connection fee: 29,90 € will be reimbursed by voucher **
Monthly package price: € 6.49 during calculation of the minimum term

Regular package price: 24,95 € monthly
refund on the bill: 15,00 € monthly
recurring reimbursement of € 83.04 corresponds to € 3.46 per month

Duration: 24 months

Notice: writing three months before the expiry of the minimum contract term
extension to 12 months if not canceled
---
Description
How it works
In the special action, you pay only € 6.49 per month for the minimum term of 24 months! The regular package price is 24.95 € per month. The package price will be refunded in the form of a credit of 24 x € 18.46 = € 443.04. Thereof shall eteleon € 83.04 (24x € 3.46) and € 360.00 Provider (24x € 15.00), resulting in a package price of monthly. Only 6,49 € results. The eteleon refund (€ 83.04) you get eight weeks after successful activation of your credit account credited. Your balance at any time for emergency cash can be transferred to your bank account or make purchases at eteleon. The provider reimbursement (€ 360.00) will be credited monthly by the provider directly to the mobile phone bill. Please note that if the contract is not canceled in time, from 25 Month of the regular package price in the amount of 24.95 € accrues monthly. , the monthly unlimited. Free data for internet use is only for use in the national o2 mobile network. The use of VoIP is not the subject of the contract. The volume of data may be used for tethering. The data volumes do not apply to the BlackBerry ® APN. From a data volume of 300 MB is the bandwidth in preceding month to max. 64 kbit / s (download) and 16 kbit / s (upload) limits. Billing is in 10 KB increments. At the end of every connection, but at least once per day, rounded up to the initiated data block.
Precautions
Within 21 months in Queensland swap contract, otherwise the contract will be automatically extended for one year, then returned to normal monthly price of 24,95 Euro. Queensland contract is very simple, can be in your account automatically generated eteleon documents sent by registered after the signing of the specified address.
If you apply online you encounter an application behind DKB / Netbank account or other bank account options you choose, they will give you a link, and then you go through this link to apply for this account, will be more successful if you retire some money, as the condition is refundable to the household head, if DKB refused to open an account, they would be very troublesome, it is recommended that you do not choose this one.
for contract etc , check with the website , germanystudy not responsible fot contract etc