Thesis / Master Thesis Internship / Internship Seminar paper / thesis – SZMF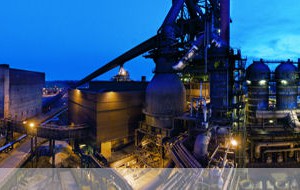 APPLIC. 

OF BILDVERARBEITUNGSMETH. FOR THE DETECTION OF SPECIAL. OBERFLÄCHENSTRUKT. AND ERROR PATTERNS ON TAPE SURFACES

SZST Salzgitter Service und Technik GmbH (part of the Salzgitter Group)

You want to combine the theory and practice?
A perfect opportunity to have internships, coursework and dissertations close to the daily business. You realize what you have learned and what you can use it to achieve in the future. Besides, you can convince us of your skills and your personality.

Application of image processing methods for the detection of specific surface structures and error patterns on tape surfaces

Short description:

The product range of Salzgitter AG in Salzgitter includes flat steel products, which are produced by hot or cold rolling. These are examined with cameras and automatic inspection systems for surface defects. The result is a list of detected errors, which like a map can be displayed graphically.
goal of this work is to determine from the error lists characteristic patterns and error distributions to check for plausibility and possibly to change the original error term. For this purpose, initially characteristic error distributions to find. The composition of the error distributions and any neighborhood relationships between the respective individual errors and groups should be analyzed with statistical methods. This rules are to be determined, which assign the detected errors groups with sufficient security specific error types.

These rules are then implemented in software and applied to the inspection results and error lists stored in a database. Special software packages for statistical analysis and for the creation of rules are available and can be used.
Function / Job Category: R & D / Engineering
Requirements:
Studying physics, mathematics, computer science or equivalent
Knowledge in statistical methods, Image processing
It requires programming skills (Java, Eclipse IDE, MathLab)
Location: Salzgitter / Lower time: at least 3 months

Type of employment:
Thesis / Master Thesis
Internship / Internship
Seminar paper / thesis
Supervisor / in the Department:
Dr. Stolzenberg, Tel 05341 / 21-3186, m.stolzenberg @ sz.szmf.de
Code : SZMF ESW
Interested? Then please send us your complete application documents. We look forward to your online application !
SZST Salzgitter Service und Technik GmbH
mentoring for
Kerstin Fischer
Telephone: 05341 21-5654