TK-dividend for TK members – 160 Euro's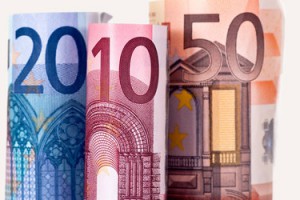 TK-dividend
TK members who have paid contributions in the year 2013 obtained in 2013 up to 80 euro dividend. And also for the year 2014, the TK is again a dividend in the amount of 80 Euros. Who was already in 2013 a paying member, both TK receives dividends as early as February 2014, but no later than the end of March!
How it works
TK-2013 Dividend
The TK-2013 dividend of up to 80 euros: ten euros each for every month you until December 2013 were paying member at the TK of May.
This means: If you already since 1 May 2013 or earlier was TC member gets 80 € PABX dividend for 2013. Have you, for example, 1 August 2013 insured as a TC member, you will get 50 euros.
You will receive automatically a check by mail the money. The check shipping extends over a period from February to end of March 2014.
Surely you can imagine that the shipment of more than six million checks takes some time to complete. If several members of your household with dividend claim are, it may be that they received the check on different days. By the end of March, the TK-dividend check but definitely with you.
TK-2014 Dividend
For the year 2014, the TK pays a dividend of 80 euro. Who on 1 January 2014 is a paying member of the TC, this dividend already receives the payment, which begins in February 2014.
Who was TC member already in 2013, gets its dividend for 2013, together with the dividend for 2014 – a total of up to 160 Euros!
For new customers
But benefit from the TK-2014 dividend also those who will change during the course of 2014 to TK. Who the latest 1 December 2014 TC member has become, will also receive the full dividend of 80 euro! They will be distributed to the members in the course of December 2014.