Trainee – Maintanence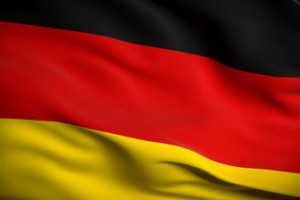 TRAINEE (M / F) MAINTENANCE
About Us
Hydro is a global aluminum company with manufacturing facilities and sales and trading activities along the entire value chain, from bauxite extraction to the production of alumina and energy to the production of primary aluminum and aluminum rolled products and recycling. 13,000 employees in over 50 countries on all continents worked, Based in Norway. With more than 100 years of experience in technology development, renewable energy and innovative partnerships, we are working to strengthen our customers and to make the society more sustainable.
As of summer 2014, we are looking at our site Hamburg as
Trainee (m / f) maintenance
Your success program
So we prepare you for the practice: At the beginning we discuss your individual use planning for at least 15 months Hydro trainee program that guides you for 3 to 6 months in various departments at two or more locations – one of them possibly in Norway or Italy. You will be looked after by a personal mentor. Guests also benefit from our international onboarding, trainings and networking meetings. Your field of application: our foundry and our mill in Hamburg, where you provide in preventive maintenance for smooth processes. Manage their own projects? Topics such as CIP, TPM and benchmarking analyzes ahead? The must and you should. Of course we also make you even with the most important mechanical maintenance trusts. And when it comes to train those involved in maintenance issues? Even then you totally convincing.
Your qualifications
We give our machines in your hands when you have completed your engineering degree, preferably in mechanical engineering, with good to very good results. You look back in addition to a technical vocational training? Or shine through (international) internships in a producing industrial company?That would be ideal. If you are communicating still strong, speak English well and put an equally systematic as structured approach to the day, we look forward to an ambitious talent like you.
What we offer
Even after program completion, we take you further with tailored training and development activities. We strengthen your leadership skills and provide by our diversity and global locations a lot of room for change. Of course, you already received as a trainee an attractive annual income.
You want to make something of himself?
Then please apply online . 
questions about the position, please contact contact Mr. Carsten contactor, telephone 02181 66 3315th