Which Jobs Make the Most money in Germany?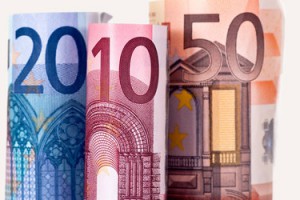 € 80,000 gross annual average earning doctors – they are Germany's top earners. In other professionals get jobs barely half.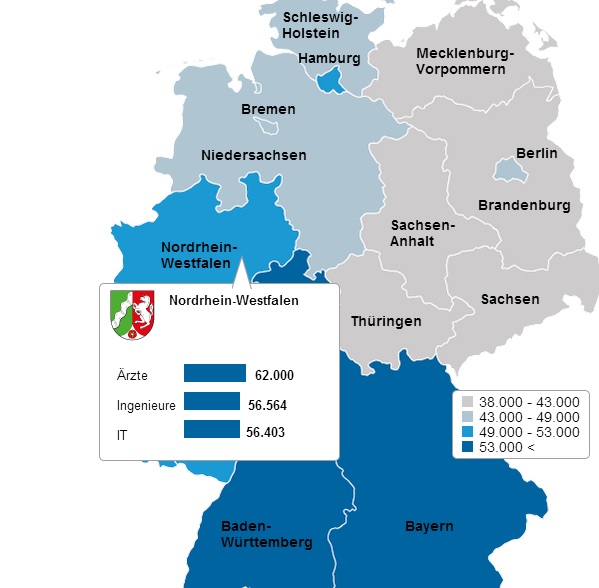 If you want to earn a lot of money, should study medicine, law or engineering. Then he should graduate to work for a big company -. And live as possible in Hesse That at least shows the current salary report for professionals and managers of online Jobs and job offers .
The investigation professionally experienced doctors earn an average of 77,951 euros gross per year – lawyers receive 13,000 euros less. Their content is on average only 65,041 euros.
Thus, physicians are by far the highest paid employees in Germany in the past year.
IT professionals (average salary: 59,079 euros) and engineers (59,063 euros) followed in third and fourth. "In addition to the doctors they continue to be among the top earners in Germany," Sebastian Dettmers summarizes, CEO of StepStone Germany. 50,000 professionals and executives who participated in the new salary survey in August 2014.
If it goes to production branches, employees were best paid in the banking sector (62,451 euros), in the pharmaceutical sector (€ 59,991) and vehicle (59,727 euros).Relatively modest, the earning prospects for employees in the hospitality (34,175 euros) and the crafts (34.970 €).
Mecklenburg-Vorpommern no longer tail light
Important for the amount of salary is often the place of residence. Here Hessen is located across countries for the third time in a row in front. The average gross annual salary of employees in this case is 55 509 € – closely followed by Bavaria (54,590 euros) and Baden-Württemberg (54,456 euros).
In comparison, the earning potential in the eastern countries are much worse.Thus, the average earnings in Saxony-Anhalt is only 38,309 euros a year. The state has so Mecklenburg-Vorpommern (39,377 euros) replaced in last place. Low average salaries are paid in Saxony (39,410 euros), Brandenburg (40,022 euros) and Thuringia (40,213 euros).
Who is an IT specialist or mechatronics and looking for a new job that has thus in southern Germany the best chance of a high salary – ever there is in these states, according to "StepStone professionals Atlas" most jobs.
Hesse turn is at the top of the area countries seeking especially many professionals. The job market analyzes for these studies more than two million monthly job postings. Saxony-Anhalt is taillight here.
"The demand for skilled labor is in these underdeveloped regions significantly below the national average," explains Sebastian Dettmers. The results of the study content thus also reflect the impact of the shortage of skilled workers in Germany – some groups are heavily courted, others barely.
Average annual salary of € 52,000
In so-called bottleneck occupations over the next 15 years, about 2.1 million older skilled workers retire, such as the Federal Ministry of Economics warned recently.According to the employer-Institute of the German economy by the year 2020 (IW Köln) a gap of 1.3 million skilled workers arise.
It academics earn on average up to 35 percent more content than workers without college degrees. "Doctorates earn on average 16 percent more than even professionals with a Masters graduate university degree. Education is worthwhile," says StepStone CEO Dettmers. With a doctorate workers get an average of 64,419 euros – a business administrator, for example, but only 47,943 euros.
But even those who have studied, earned in the care sector in companies with fewer than 500 employees on average, a gross annual salary of 31,507 euros.Working more than 1000 employees in the operation, decision makers receive 37,438 euros here.
The smaller the company, the lower the content
Regardless of occupation, education or industry so there is another rule of thumb for content development, "" says Dettmers. In companies with more than 1,000 employees workers earn an average of ten percent more.
The report shows not only that education, industry and place of residence are decisive for the amount of earnings – the sex makes a big difference: men still get much more than their female colleagues: For doctors, the salary difference is average all 16,720 euros.
On average, earned a specialist or manager in Germany € 52,000 per year – including all bonuses, commissions and other bonuses. The average salary has thus not changed worth mentioning in comparison to the previous year .
translated from german : article by Annelie Naumann