German Student Visa Rejection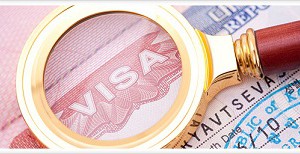 I see students saying that German embassy has gone messy and they are rejecting so many applications. Consider this scenario (Example) Till last year , embassy was giving about 50 visa's for winter semester and the number of applicants were about 70. It means that only 20 cases got rejected in winter semester. Since this group had not many students last year , not many people shared their actually accept/reject ratio here. Other European countries have implemented fee's while germany has kept the fee's the same or have removed it completely. An international student has to pay the same money as a local student pays in the university for education. Here they say. "Education is free for all, no matter where they come from". All the load from Finland/Sweden where most of the Pakistani students were going , had shifted to germany. So if for the same 50 visa's there are 500 applicants, You can easily think of the ratio of acceptance and rejection. In issuing the student visa , Only the embassy is not involved but the local authorities and states are involved too. They check for their requirements , how many people can be accommodated/transport facilities etc. and so on. I remember last year , when there were so many new students coming. Accommodation was a real problem , keep international students aside , many local students had to sleep in churches for about two weeks because they just couldn't find any room to live. The average cost of living per Sqm had increased from 200 avg to 290 euro avg (Darmstadt). Furthermore , the students are not only coming from pakistan , but from india etc too. Than there are the local students and than there are these Huge number of Erasmus exchange students. I see some students are commenting that visa refusal is due to Nato problem etc , some debate that its due to the illegal immigrants. My friend from Bangladesh tells me that from last three months , German embassy in dhaka has not issued even a interview date to the applicants , keep the issuance of visa aside. As the number of applicants increase , the processing time would def. increase with it. Even when you come to germany , the Electronic Residence permit take about 4-7 weeks to arrive.
Now we cannot do anything about how long will they take to process the visa? what we can do from our side is that to apply to the university at the earlier. Say you want to join in September. You must send your application at the end of december or in january. You will get admission letter by post in feb or say in march. You can open bank account and apply for visa in april and you will have enough time even if they take months to process it. I would also like to say that offcourse its very annoying that if everything is complete and still the visa is rejected , it makes no sense. But than again , its their home , its upto them who they let in and who they dont. The only choice we have is that can appeal against it. Using bad language here for them or the people who are already in germany legal/illegal is not going to help anyone. Raising such issues on this forum is beyond the scope of this group. I and many others like me had joined this forum to help students about study and general life questions which you may have for studying in germany. During my application and the rest of others already in germany , we had no such help from other people , no guidance. Last but not the least , i wish everyone get the visa and they come to germany for study but if they dont , we are muslims and i believe that Allah has choosen the best for us and Germany is not the end of the world!.